Merry Xmas from The San Jose Xmas Light Show
Once a year with over 50,000 lights timed to music on 92.9MHz.
What are the Light Show hours?
The 2020 Light show has now ended.. Roll on 2021



The show will typically run from ~4:30pm till 9.00pm but show times are approximate and may be adjusted based on weather, daily popularity or proximity to Christmas Day itself.
Weekends may be extended as Xmas gets closer!

Pre-show inflatables and other ornaments may be available during non show hours.

Note: We do have several cameras recording the stage area for security.
You say I can control the show - How Exactly?
Sorry -
I got this going in testing but there were a few issues that I didn't have time to resolve so this feature is currently OFFLINE.

If I get time, it will be added and you will use your phone… :)
Brings Christmas cheer
Puts smiles on the kids faces
Reminds you its a charity season
Reminds you about the songs and movies of yester-year
Its a big science experiment
Help with PG&E's debt
How do I listen to the music?
During certain hours of the show, we may provide audio from speakers in the front yard, however this isn't the primary option.
To ensure our neighbors are not disturbed, we offer the audio portion of the display via FM 92.9 MHz so that you can listen to it from the warmth of your car.

The radio is designed to provide only a very short range and so typically is only available to those in visual range of the show.

So; 92.9MHz FM on your car radio
Our annual Xmas Light Show is the town of
Fruitdale
, a small suburb of ~1000 people bordering San Jose, just south of Campbell and about 1/4 mile from
Santa Clara County Medical Center
.
Thornton Way, San Jose CA.,
(at the cross road of Downing Ave.)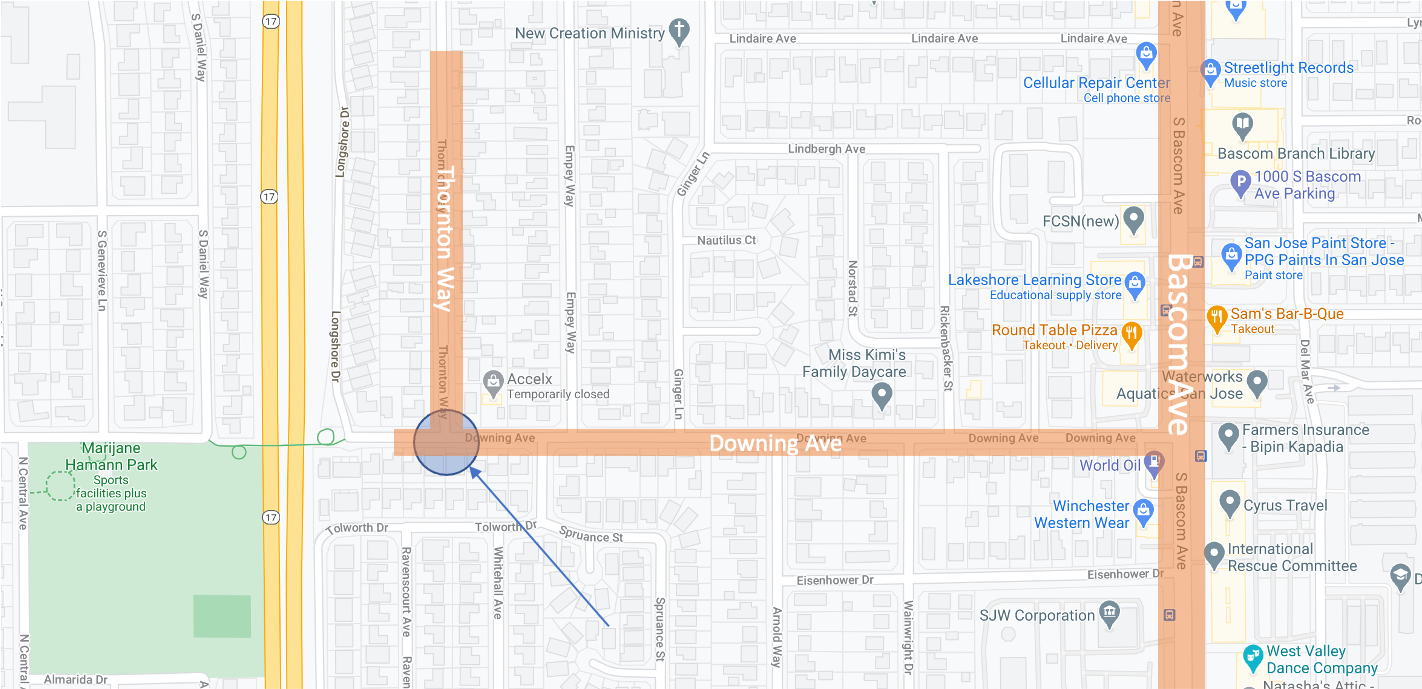 Can I also do this next year ?
Certainly, but know this it takes a long time to create the show… I start early in the year and slowly grow out the props and so forth over the year. If you want to give it a shot, lets chat…..